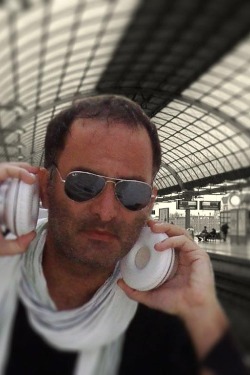 September 19, 2020 - 371 views
Zac f began his mixing career at late 80's moving through disco and funk to, house and hip-hop in famous clubs in Athens and Santorini. Till now with deep, tech and minimal house style. At the same time being a musician, soon drove him to music production and remixing. 2005 started his collaboration with "PLANETWORKS" making tracks for a lot of best sellers compilation such as " LA SUITE" ,"SUNSET & SUNRISE","REMIX"," ENIGMA WET","SEDUCTION" etc. 2007 starts his collaboration with "THE SOUND OF EVERYTHING" and makes his debut album "A NIGHT AT THE PORT": a minimal - electronic flavor. 2011 the second album is coming..."A NIGHT AT THE PORT II" again by "THE SOUND OF EVERYTHING" with deep , tech and a sense of minimal flavor.
He makes tracks for "GALAXY MUSIC HILTON","SANTA MARINA - MYCONOS" & remixes for:" CLAUDE CHALLE ", "A DOG NAMED RODRIGUEZ", "18 SUMMERS LATER", "DREAMERS INC", "KETJAK" and more...
Find Zac on: