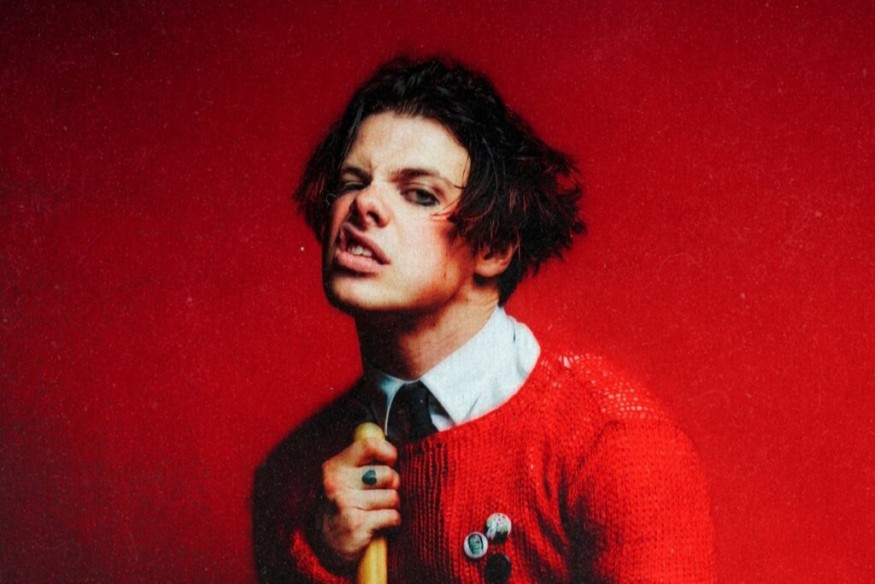 YUNGBLUD presents new single 'Tissues', which features The Cure classic 'Close To Me'.
'Tissues' comes one breath ahead of the arrival of the British rock star's third album, 'YUNGBLUD', which will be available from Friday 2nd September.
"I don't want you to hide your problems / Blow them on your tissues, give them to me / Come give them to me, give them to me," sings YUNGBLUD on "Tissues."
YUNGBLUD spoke about his new single to Zane Lowe on Apple Music and revealed that he came up with the idea to use The Cure's 'Close To Me' when he heard the song at the end of a recording session in the studio.
"I was like, 'If I can somehow get Robert Smith to let me do this, I don't care. Anyway, I've won." It was gorgeous. I just wanted to make, on this record, music that me and my friends want to hear. That was the recipe. And obviously, we grew up with that song," he said.
YUNGBLUD then explained how he got The Cure's Robert Smith's approval for the song, noting that they had originally met at the NME Awards in 2019.
"Then I got his email through an acquaintance, and then I emailed and said, 'Hi, Robert Smith from the Cure... 'Close To Me' is probably the most iconic British beat of all time. Can I use it in the song?'" he recalled.
"And I was like, 'I don't know what I'm going to do if he says no.' But he answered in two days. He wrote in all caps: "Hi Dom, you can use it all right here, love Robert." I called my kids and said, 'I got a quote from 'Close To Me' and they let me use it," he continued.
YUNGBLUD, who appeared in June in Athens alongside Muse at the EJEKT Festival, will embark on a new world tour next year.