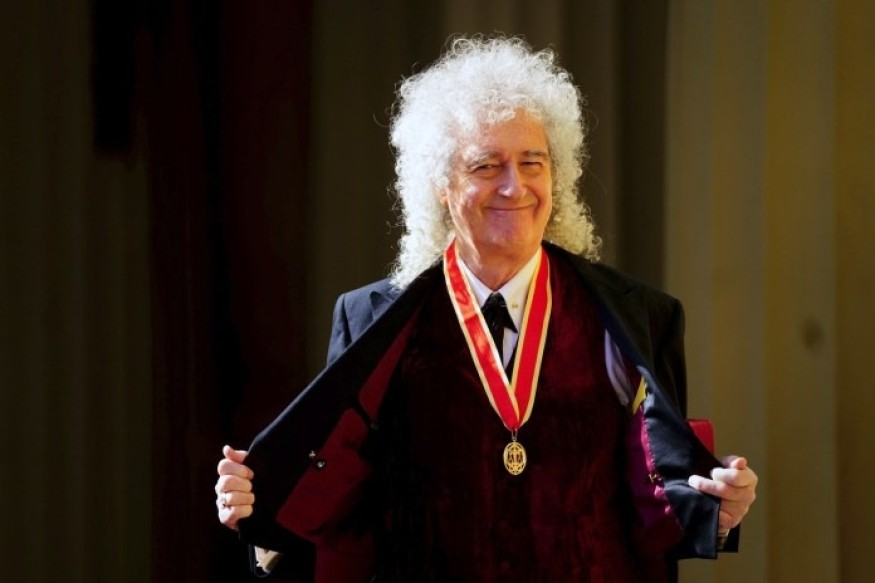 "There are no words," commented the legendary guitarist of his knighthood.
King Charles knighted Queen's Brian May during a ceremony on Tuesday March 13 at Buckingham Palace.
On 31 December, it was announced that Brian May would receive a knighthood in the King's New Year's Honors List for services to music and charity.
At the time, Brian May pledged to "do what a knight would be expected to do", such as "fighting for justice" and for "people who don't have a voice".
Guitarist Brian May was made a Commander of the Most Excellent Order of the British Empire in 2005, similarly for "services to the music industry and to his charity work".
Brian May also holds a PhD in Astrophysics from Imperial College London. At the same time, he is vice-president of the animal welfare organization RSPCA – Royal Society for the Prevention of Cruelty to Animals.
The legendary guitarist previously said of the knighthood: "It's a form of permission, a kind of mandate to keep doing what I'm doing and it gives me a little more power. So I'm very happy about that."
Brian May posted a photo on Instagram of the moment he was knighted by King Charles and wrote: "There are no words!"
By his side was his wife of 22 years, Anita Dobson and the rest of his family.
After the ceremony at Buckingham Palace, Brian May expressed his gratitude for being knighted by King Charles himself.
"We've had various conversations over the years and I like to feel that we have a kind of friendship," he said of his cordial relationship with the king, noting that they have "a lot in common."
"I have enormous respect for him. I think she's been through some very difficult times and she's always conducted herself with incredible grace and dignity," he added.
Brian May, who played 'God Save The Queen' on the roof of Buckingham Palace during Queen Elizabeth's Golden Jubilee celebrations in 2002, appeared again at the Platinum Jubilee two decades later in June 2022.
When asked what Freddie Mercury would think of being knighted, Brian May replied: "Freddie would love it. I think if he was around, he would have been honored a long time ago. And rightly so."