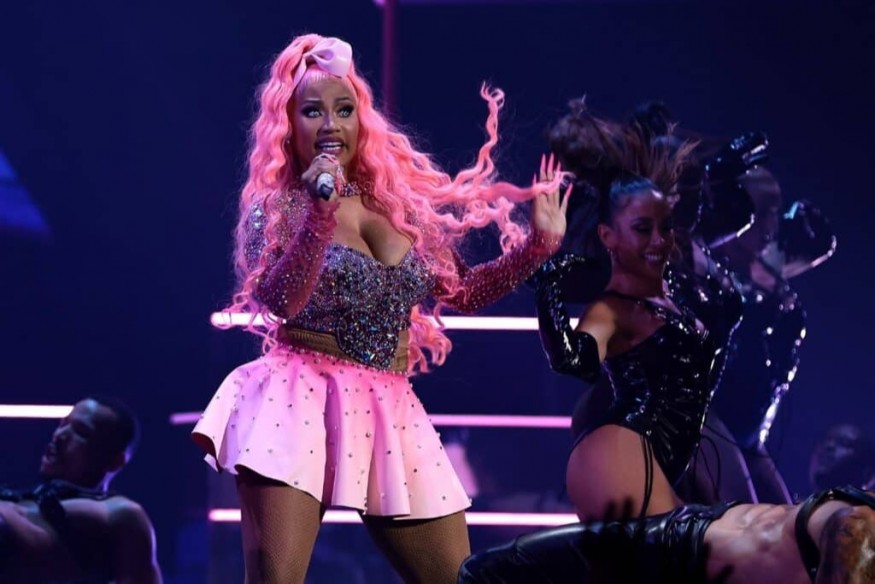 Nicki Minaj continues to fly high after receiving the iconic 'Michael Jackson' Video Vanguard Award at the 2022 MTV Video Music Awards last Sunday.
Among the crowd of fans and celebrities who congratulated her were Beyoncé and JAY-Z, who sent her a bouquet of flowers after the awards ceremony.
Although the famous couple did not attend the 2022 MTV Video Music Awards, they made sure to congratulate Nicki Minaj on her award by sending a bouquet of white roses.
The pop star posted a video of the bouquet she received from Beyoncé and JAY-Z to her account stories.
"Congratulations on your beautiful award. We send you all our love. Hov and B Holla," read the card accompanying the bouquet.
In turn, Nicki Minaj responded enthusiastically: "Thank you so much. Both of you. For everything".
Both Beyoncé and JAY-Z were instrumental in Nicki Minaj's success. In her acceptance speech for the Video Vanguard Award at the 2022 MTV VMAs, Nicki Minaj cited both as an inspiration.
JAY-Z was among the artists she noted as influencing her flow, along with Doug E. Fresh, Foxy Brown, Lauryn Hill, Lil Wayne and Slick Rick.
Meanwhile, Nicki Minaj mentioned that Beyoncé was one of the "people who gave her huge opportunities that she will never forget", which also included Britney Spears, Eminem, Kanye West, Madonna, Mariah Carey and Rihanna.
Queen Bey and the queen of hip-hop collaborated on Nicki Minaj's 'Feeling Myself' and Nicki Minaj's 'Flawless Remix' – both in 2014.
Beyoncé was awarded the 'Michael Jackson' Video Vanguard Award at the MTV VMAs eight years ago in 2014 and was accepted by her husband JAY-Z and their daughter Blue Ivy.