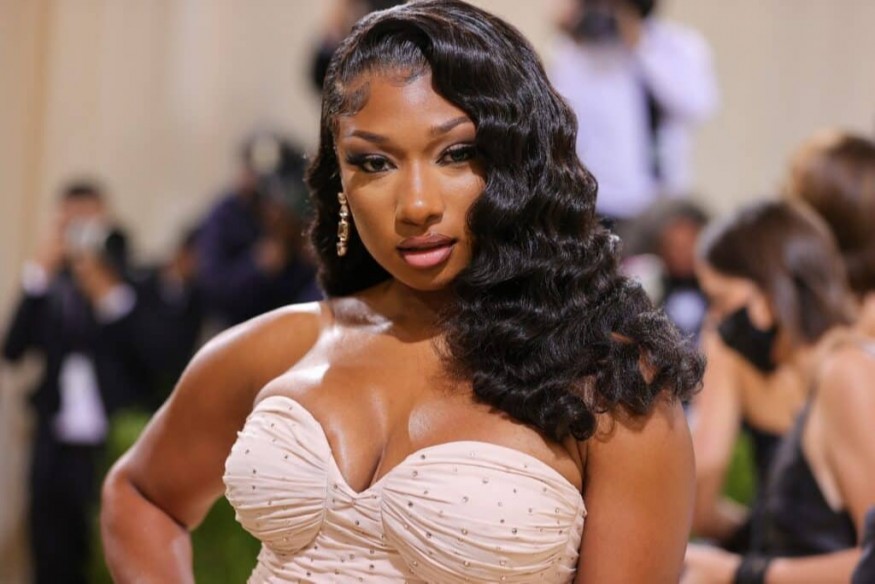 Following the recent confirmation of the news, Megan Thee Stallion has made her first official appearance in Marvel Studios' new 'She-Hulk: Attorney At Law' series.
Spoilers follow : In the episode titled "The People vs. Emil Blonsky" released on Disney+ on Thursday, September 1, a shape-shifting elf from New Asgard transforms into Megan Thee Stallion in an attempt to trick Jeniffer Walters' ex-colleague Dennis Bukowski into believing he's having an affair with the rapper .
In a mid-credits scene, however, the real Megan Thee Stallion hires Jennifer Walters / She-Hulk as her lawyer, and they celebrate their partnership by twerking and dancing to Megan's "Body."
The rapper says impressed: "You're way more fun than my previous lawyer!" Walters replies, "I'd kill for you, Megan Thee Stallion." Meg pulls away and warns her, "Hold on."
"We knew that for this story we needed a famous, beautiful, successful woman... We were looking at all the possibilities... but when the time came, Jameela (Jamil, who plays Titania) knew Megan from our collaboration on 'Legendary' and he reported. We said: "Don't say it if it's not true! Don't provoke us!", he described.
It turns out that the twerking scene is because Tatiana Maslany, the actress who plays She-Hulk, is a big fan of Megan Thee Stallion.
Kat Coiro, the episode's director, told TVLine, "The dance was actually added to the script that day because Tatiana was so excited. She's the biggest Megan Thee Stallion fan in the world, and we said, 'We've got to give her something,' so they put in that dance scene."
Tatiana Maslany laughed and said, "Yes, that was me! That was all mine," and also commented that the moment "was a dream come true."
"It was one of my greatest moments on set of anything I've ever done. I was shaking and stressed and then the music came on and I was like, 'I'm in a Megan Thee Stallion video clip!'" she added.
Kat Coiro also noted that although the series relies on the use of visual effects, Tatiana Maslany did twerk (wearing a motion-capture outfit) as She-Hulk alongside Megan Thee Stallion.
"Yes, it's a CGI character in this scene, but it's Tatiana twerking, 100%," he said.
Check out clips from Megan Thee Stallion's 'She-Hulk' appearance below – Spoilers ahead.