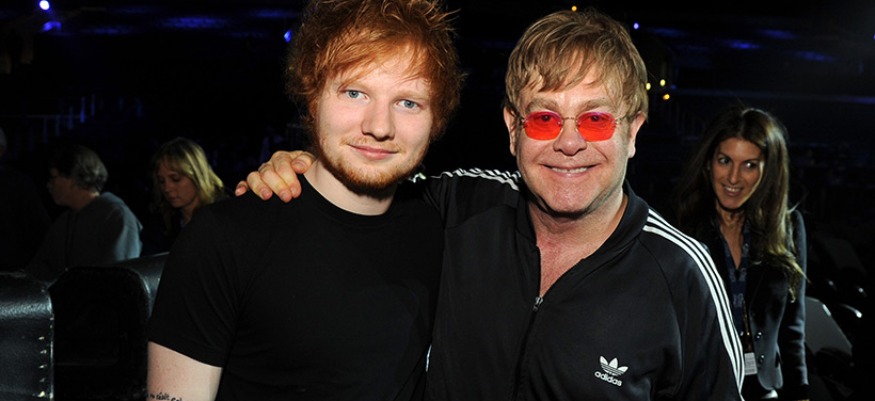 November 30, 2021
The Christmas collaboration of the two artists will be released this week.
Ed Sheeran and Elton John have announced the title and release date of their long-awaited Christmas duet.
"Merry Christmas" will be released on Friday, December 3, and all proceeds from the sale of the song in the UK will be donated to the Ed Sheeran Suffolk Music Foundation (ESSMF).
Ed Sheeran announced the release of his Christmas collaboration with Elton John, which he had announced in early October, posting a video on social media inspired by the movie "Love Actually" (2003).
"Last Christmas I got a phone call from my friend Elton John telling me we had to do a Christmas carol and I said 'yes, maybe 2022', but I actually wrote the chorus that day and we're here." wrote the British singer in his post.
Our Christmas carol, "Merry Christmas", is released this Friday (December 3rd). "It's a lot of Christmas bells," he added.
The 30-year-old singer will perform on December 13 at St. John at Hackney Church in London, a special Christmas concert aimed at strengthening the Ed Sheeran Suffolk Music Foundation, offers a grant to artists under 18 years of age.
Ed Sheeran talked about his upcoming Christmas collaboration with Elton John in an interview with the Dutch radio station NPO Radio 2.
Elton called me on Christmas Day to say "Merry Christmas." Elton calls me almost every day. He told me: "Step Into Christmas' is number 6 on the charts! I want to do another Christmas song - will you do it with me? "He described.