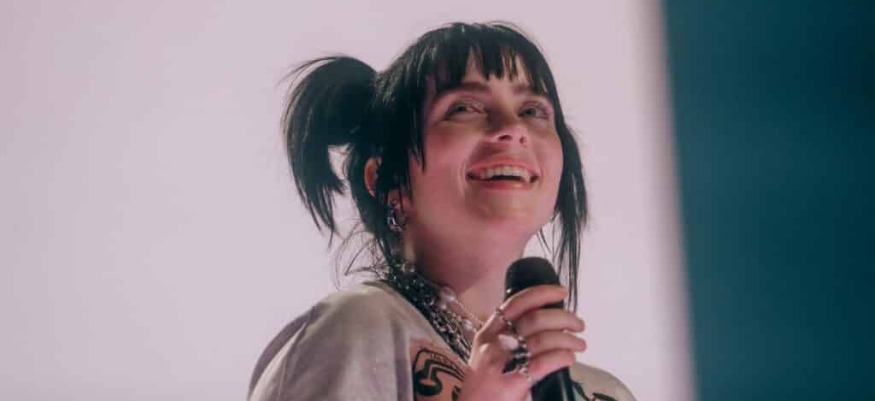 July 22, 2022
Two new acoustic songs from Billie Eilish.
Billie Eilish has released two new songs titled 'TV' and 'The 30th' in a joint package called 'Guitar Songs'.
"TV" has already caught the attention of the public. Billie Eilish first performed the song live in the UK in June during her 'Happier Than Ever, The World Tour', unlike 'The 30th', which is seeing the light of day for the first time .
"Finneas and I really wanted these songs to be yours as soon as possible," Billie Eilish said in a statement.
"So here it is! The presentation of "TV" on the tour was one of the best moments for us too, so we took the sound from the first night we played it in Manchester and put it in the song. I get chills every time I hear it," he continued.
"I hope you like the songs and thank you for letting us share our music with you," he commented.
"The 30th" details the aftermath of an accident involving someone close to Billie Eilish and the singer's relief that her loved one survived.
"And I know you don't remember calling me / But I told you that even then you were so beautiful / In your hospital bed / I remember you said you were scared / And I'm scared too," the 20-year-old pop star tenderly sings.
Billie Eilish even describes in the lyrics of "The 30th" that she drove past the scene of the accident on the Golden State Freeway, not knowing who was involved.
"And I'm stuck on (Highway) 5 / I thought it was unusual, the morning traffic / I don't usually panic / I just wanted to be on time / When I saw the ambulances on the side of the road / I didn't even think to stop / I put it all together late that night," he sings.
"TV" is more of a sociopolitical commentary, with Billie Eilish addressing recent current events such as the trial between Johnny Depp and Amber Heard and the reversal of abortion rights in the US.
"We've got a new song to play live before it comes out in 2017 or 2018. This is a song we just wrote and we just wanted to play it for you," Billie Eilish told the crowd at Manchester's AO Arena when performed "TV" live for the first time.
The version of "TV" released on digital platforms is partly a live recording, as Billie Eilish revealed, as the finale of the song includes the voices of the crowd singing along in the stadium.
"The internet has gone crazy watching movie stars on trial / as they overturn Roe v. Wade," sings Billie Eilish in her signature whisper, before ending the song with the repetitive outro: "Maybe me, maybe me, maybe I'm the problem."
Both of these new audio songs are accompanied by lyric videos.
The European leg of 'Happier Than Ever, The World Tour' concluded on July 2 in Zurich, Switzerland. Billie Eilish will continue her tour in Asia in August and will finish her concerts in New Zealand and Australia in September