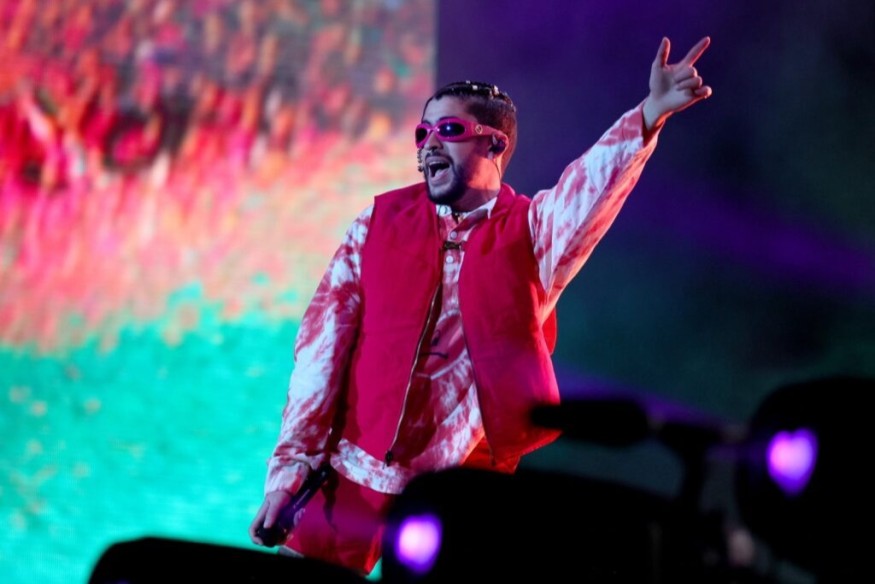 TIME knits the eulogy of Bad Bunny.
Bad Bunny is featured on the cover of TIME magazine's new Spanish-language issue, which dedicates an article to the Puerto Rican artist on his meteoric rise in his career.
The article, published on Tuesday, March 28, questions the future of the world's most streamed artist and marks Bad Bunny as the successor to Beyoncé, Michael Jackson and Frank Sinatra.
TIME points to the success of Bad Bunny's 2022 album Un Verano Sin Ti, which surpassed music industry big names like Taylor Swift and Harry Styles, dominating for 13 weeks at No. 1 on the Billboard 200.
"Un Verano Sin Ti" tied Drake's "Views" and the "Frozen" soundtrack's record for the most weeks at No. 1 on the chart over the past 10 years.
"He broke the record for tour revenue in a calendar year – with $435 million in revenue – and was the most streamed artist on Spotify for the third year in a row," the magazine also notes.
Despite his impressive worldwide achievements, Bad Bunny wants to maintain the authenticity of his work and his personality.
"While other artists who become famous hide certain parts of themselves, Benito refused to make concessions: in the language he sings in, the political positions he takes, the clothes and the nail polish he wears," emphasizes TIME.
The magazine also says that trying to maintain these essential characteristics, through the high expectations of its ever-growing audience, expends energy that, in a way, compromises the essence of Bad Bunny.
Because he has grown as an artist, Bad Bunny is often called upon to become the voice of an entire region and an entire culture.
"Seven years into his career, the 29-year-old Benito is the rightful successor to Frank Sinatra, Michael Jackson or Beyoncé," argues TIME.
According to the magazine, how Bad Bunny handles this next difficult period may determine how close he comes to living up to the near-impossible expectations placed on him by his fans, his hometown, a demanding industry – and himself.